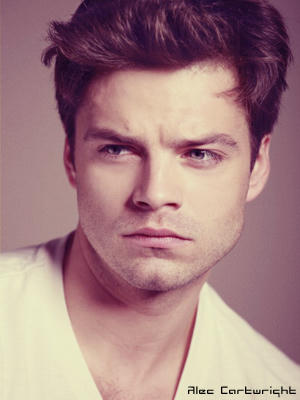 ALEC CARTWRIGHT
The Human Registry
Name:
Alexander Joey Cartwright
Age:
29 years old
Birthday:
october 17
Prior Occupation:
United States Special Forces
Current Status:
Registered and owned
Registration Number:
HD8427TP78
Level of Education:
High School education
Military: basic training, Q course, SFSC
Father:
Jonathan Cartwright
(59 yrs, deceased)
Mother:
Savannah Cartwright
(61 yrs, deceased)
Children:
Kelly Cartwright
(6 months, deceased)
Connor Cartwright
(6 months, deceased)
Siblings:
Joan Cartwright
(twin sister, deceased)
Andrew Cartwright
(14 yrs, deceased)
Dash Nixon
(31 yrs, deceased)
Height:
5'9
Hair Colour:
Darkbrown
Eye Colour:
Blue
Playby:
Sebastian Stan
Likes and Dislikes:
✖ card games
✖ mechanics
✖ alcohol
✖ acoustic guitars
✖ working out
✖ comic books
✖ classic rock
✖ the Adveni
✖ betrayal
✖ being put on the spot
✖ cooking
✖ cold food
✖ owing others
✖ burying friends
Strengths and Weaknesses:
✖ strong-willed
✖ firm beliefs
✖ almost photographic memory
✖ strong sense of duty
✖ always keeps his promises
✖ cocky to a fault
✖ easily taunted
✖ carries his own burdens
✖ poor sleeping habits
✖ slight hydrophobia
General Personality:
Before the invasion Alec was a prankster and a fairly happy guy. Despite the seriousness of his occupation he kept the air in his unit light and comfortable. Things changed after he was forced to watch family and friends perish from the war with the Adveni. He carries no love for their kind, and detests the idea that some humans are friendly to these aliens. His behavior towards the Adveni is questionable and it is a miracle he's been kept alive for so long. Somehow he's managed to balance on the thin line between life and death. The last thing he wants is to bend to their rule and become an alien's lapdog but he's smart enough to know when to be silent and when to fight. He's a fighter. Always have been. Being thick-headed he doesn't know when to quit. He was taught not to give up no matter what and his firm beliefs have helped him through hard times.
One will quickly notice that Alec treats Adveni and humans very differently. He'll offer a helping hand to the humans who needs it, and he always helps in whatever way he can. Even if it means sticking his neck out he'll never ask for anything in return. He's not very good at the whole asking-for-help thing, never have been. Alec is very strict on doing his part and paying his dues. When he needs to be he is able to use words to his advantage. Not only to taunt or mouth off, but also to comfort and strengthen others resolution. Alec has never been much for manipulating others or use them to further his own agenda. There is in fact a nice guy underneath his cocky smile and heavy attitude. He just figures it's better to keep it under the radar and focus on staying alive rather than making friends.
Are you a Sect Member:
Previous member
Name of Sect:
Eight Army
Rank/Position
Private
Alec was born in a little county called Harlan in Kentucky, only ten minutes after his older twin sister Joan. He was the second child of Jonathan and Savannah but the third in the family. Growing up he, Joan and their half-brother Dash were knitted tightly to one another. There was not a thing one of them would do without the other, at least not until they hit their teenage years. Whilst still close to Joan he watched as her interests started revolving around boys rather than comic book characters and "borrowing" cars from the neighbouring house. At the age of 18 he and Dash, who was 20 years at the time, signed up for the army.
Alec started out as a regular soldier but as the years passed he rose in rank. He became a ranger and eventually he was offered to take part in the Q course and try out for special forces. Dash had, by then, moved on to the air forces. Alec took the chance that had been given to him. On the first day of training he met Jason Ackerman who later on became his best buddy and served as his best man when he married his childhood sweetheart Mary-Jane Summers. After long, hard weeks of training Alec earned his rights to be part of the special forces. He was assigned to a unit together with Ackerman right around the time MJ found out that she was pregnant.
The two men took a part in a few assignments but due to the coming invasion their career in the special forces was cut short. They were, like many others, sent up against the alien enemy. Alec and Ackerman somehow lucked out and survived to fight another day. Spending the next year to try and locate his family Alec found out that MJ, his twin-kids, his twin sister Joan and his parents, had passed away. He also learned that his youngest brother Andy and Dash was missing. Without a home to return to Alec followed Ackerman to Atlanta where he received similar news. The two soldiers moved onto Adlai as they had heard of a resistance there. They arrived at the city in the middle of 2013. The two joined Eight Army where they met up with Dash and spent the next six months proving that they deserved to be there.
One mistake was all it took for it all to crumble. After making a careless mistake the Adveni cornered him and Ackerman, who'd been badly hurt as they'd tried to escape, in an old building. As the Adveni forced the doors Alec was brought to Lyndbury compound while Ackerman, who was dying, was left on the floor to bleed out as they assessed he wouldn't survive.
The Adveni suspected Alec was part of the Eight Army but was unable to actually prove it. They sent him off to the Drysta yard where he was purchased by an Adveni called Maric who held a grudge against him. Turns out it was the very same Adveni who's brother Alec had killed.
Update
: After a chance meeting with the Marshal of the Eighth it was decided that rather than running away from his owner, Alec would remain with him and gather as much intel as possible. Shortly afterwards Georgianna Lennox, a former fling, catches wind of him not being dead. They meet up a couple of times and pick up the pieces of their friendship, only to end up in another fight after he finds out about her using drugs. In early october 2014, Alec received a slave collar. He also found out that his little brother, Andy, is still alive although he is in the clutches of the Adveni, serving as a drysta. He quickly decides to try and get him out. Only, he has no idea how to do it yet.
QUOTE
Like so many other nights William Thorne had stayed behind at work. Not because he had an obligation to, he worked hard enough on his regular hours, but because he wanted to further his own science. For each passing day he was taking one step closer to his own grave. He had to be ready. Had to get it right. The immortality he sought was still out of reach and he had yet to figure out how to get closer to it. Though when people asked why he stayed at the hospital as often as he did he always claimed it was because he wanted to keep an eye on a patient or practice for a surgery later in the week.

Today was different. Seated in the small office provided for him, Thorne's attention was caught by the rain smattering against the windows and the occasional lightning followed by thunder. It worried him. They usually didn't get bad weather out in Las Vegas but when they did it almost always turned into a shitstorm. And he, for one, had a great need to keep the power flowing to his house whenever he wasn't home. Without further ado the Altus closed his notebook and removed the thick glasses that had been resting at the bridge of his nose. He rubbed his face, supressing a long sigh. He didn't have much of a choice. Knowing that Cassie was at home, as well, with her overnight babysitter he wasn't going to leave anything to chance. And he couldn't afford losing a valuable asset, even though Andy Ryker had proven far more stubborn than he had anticipated.

Pushing his chair back, Thorne got up and slipped out of his doctor coat and proceeded to the locker room. Once he'd changed into his own clothes he tucked the glasses in the breastpocket of his dark blazer. Moving through the hospital to the elevator he offered a polite nod to colleagues and nurses whom he passed. Once he was at the entrance he made a short run to the car, slipping inside his black chevrolet cavalier. Thorne pulled a hand through his hair, he pushed the keys into the ignition and turned it. The engine roared.

Once out of the parking lot it didn't take Thorne long to reach the street where he and his daughter lived. His dark brown eyes, modified to avoid drawing attention at work, took their regular thick orange color as he pulled up on the driveway. His eyes fixed upon the dark house as he killed the engine. So the power had died. He silently cursed. His house stood on a small hill, which made it stand a little higher than the other houses in the neighborhood.

Thorne tucked the car keys into his pocket as he approached the house. He wasn't sure what to expect. For all he knew Andy had already made a run for it. Though he doubted the boy would bother to close the door after himself. He fished out another set of keys and unlocked the front door, stepping inside. Eyes flickered from left to right in the darkened hallway. After getting out of his shoes and his blazer, a bright light shone him right in the face. He raised a hand to keep it out of his eyes. 'Who's there?!' "Mrs Woods?" The middle-aged woman left out a relieved sigh as she recognized his voice. "I'm going to check on the fuses. Would you mind keeping Cassie company in her room?" 'Yes, of course.' "Thank you."

As the light from the flashlight disappeared upstairs, Thorne reached for the second one hanging in the hallway. He flicked it on and began moving towards the basement. Unlocking the door he began descending the stairs slowly.
----------
The Human behind the Human
Name:
Ciz
Gender:
Female
Age:
20 yrs
How you found us:
http://www.rpg-host.org/rpgdtopsites/fantasy
Any Previous Characters:
Nine little darlings