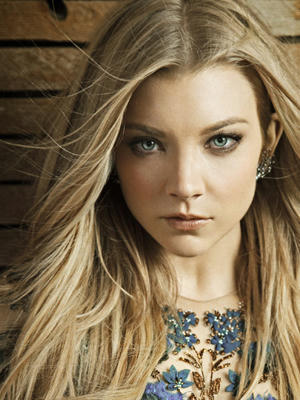 GWEN EVERETT
The Human Registry
Name:
Gwendoline Everett
Age:
27
Birthday:
19th February
Prior Occupation:
K9 officer and dog-enthusiast
Current Status:
Registered Human & Sect Member
Registration Number:
HS8847TS16
Level of Education:
High school diploma
Degree in criminal justice
Police academy graduate
K9 law enforcement training
Father:
Jonah Everett
Mother:
Nora Everett
Children:
None
Siblings:
Three older brothers
Height:
5'6
Hair Colour:
Dirty blonde
Eye Colour:
Blue
Playby:
Natalie Dormer
Likes and Dislikes:
- Animals: especially dogs, she loves them
- Hot chocolate, there's nothing better
- Good stories, a camp fire and good company
- Climbing and being up high, gives her a sense of freedom
- Card games but only because she's really bad at them
- Gossip, are we still in high school or what?
- Spiders, they disgust her although she won't scream when she sees one
- The cold, she's a little extra sensitive and always wears an extra layer of clothes
Strengths and Weaknesses:
- Very good with animals in general but specifically dogs
- She's a hard worker who likes to earn her keep, so to speak
- Very light on her feet and can get around quietly
- Always does her best to look out for people around her
- Is an unknown face to the Adveni, with proper papers, making her ideal to snoop around
- After spending years surrounded by people and animals, she can't stand being alone
- She's afraid of letting down people she cares about
- Her two dogs, Crash (Golden Retriever) and Nadine (German Shepherd)
- For good and bad, she's not one to back down just because she faces difficult situations
General Personality:
Gwen lives by a very simple saying: respect others the way you want to be respected. Unless you're making an ass of yourself, you're good in her book. Growing up she learned early on that attitude gets you far in life even if you have to fake it and after being surrounded by men most of her life, she does not care to be treated differently just because she's a woman. She would never ask for special priveleges just because of who she is.
Gwen is tough as nails and won't take shit from anybody. She's up-front and believes in dealing with problems head-on instead of dancing around them. She's also of the opinion that most problems can be solved if you're willing to work with them. She knows that she's not a perfect person, nobody is, and she always strives to be better.
While Gwen might give an intimidating first impression, she's not uptight and serious all the time. She's a fun-loving girl who's at her best when she's with people. Gwen is the kind of girl who'll arrange poker nights or a get-together so that she can spend time with people. She's practically addicted to company and loathes being alone which is where her two dogs come in handy. Nadine has been with her since she was a puppy and Crash is a service dog.
Are you a Sect Member:
Yes
Name of Sect:
Eighth Army
Rank/Position:
Private
After giving birth to three boys, Nora was happy to welcome a daughter into the Everett family. They were a homely family who lived in the ourtskirts of Portland together with their two dogs. Growing up, Gwen idolized her brothers and spent all her time running around after them, copying what they did and playing with their toys. Her brothers did not mind having her around and were happy to bring her along whenever they went out.
When she wasn't with them, she spent all her free time with their two dogs. Her love for animals mixed with her passion to help people was why she decided to become a K9 officer. As Gwen hit her teenage years she began to distance herself a little from her brothers. When she didn't have her nose buried in a school book she hung out with her friends. They still found time to talk and she found that they all had a habit of popping in to check on her when she started bringing home boys.
The police academy was somewhat rough on Gwen and she learned that as a woman she had to prove that she belonged with the rest of them. She did and moved on to become a police officer. She patrolled the street for a year or so before she was able to apply to the K9 unit. After proper training she was finally able to achieve her dream. It was around that time that she was introduced to the German Shepherd Nadine that would become one of her best friends.
Gwen worked hard up until the day when the Adveni invaded. The world fell into chaos in a matter of days. Where she'd spent all her time chasing down the bad guys, she now put all her effort into helping people evacuate. Searching through an apartment complex that had been hit hard by the on-going fire fights, she found a dog lying next to a bed buried in rubble. She spent nearly a day digging through the rubble to find the apartment's owners dead. Bringing the dog with her, she took it in and cared for it. Crash has been with her ever since.
As the war came to an end, Gwen got word of a city that people deemed a safe zone. Not knowing where her family was, she packed up her dogs and made her way to Adlai. Once there she registered and settled into an apartment in the Camps. She tried settling in, searching for her family as she did, before finally giving up. She couldn't sit by while humans were treated like trash, left to fend for themselves with jobs that barely covered their living. After thinking long and hard she signed up with the Eighth Army.
----------
The Human behind the Human
Name:
Cizzler
Gender:
Female
Age:
23
How you found us:
Eh, y'know
Any Previous Characters:
<3