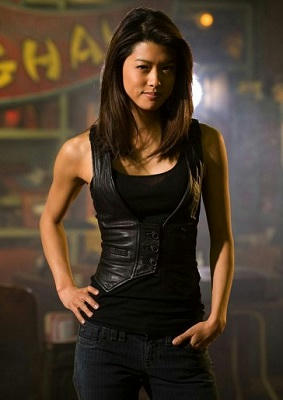 LEIGH DELANEY
The Human Registry
Name:
Leigh Delaney
Age:
31
Birthday:
6th November
Prior Occupation:
Penitentiary Nurse
Current Status:
Registered/In Hiding/Sect Member
Registration Number:
HS8345ZS12
Level of Education:
College Graduate
Father:
Christopher Franks
Mother:
Elizabeth Franks
Children:
none
Siblings:
One of four. Two sisters and one brother.
Spouse:
Travis Delaney (36)
Height:
5'8
Hair Colour:
dark brown
Eye Colour:
brown
Playby:
Grace Park
Likes and Dislikes:
Reese and Chloe – They're good kids. She has come to love them like a little brother and sister.
Children – Leigh loves kids. She wanted some of her own. She's somewhat given up on that dream now, but she still loves looking after others kids. It helps her forget everything that's going on, being surrounded by that kind of innocence.
Helping others – It's what she's trained for, and she's good at her job. She likes being able to help.
Being there for people – Not just medically, but just being there for them. Giving them someone to talk to. Sometimes that's all someone needs. It makes her feel good, knowing she's helped.
Neapolitan Icecream – it's three flavours in one. What's not to like? It's like indecision in icecream form!
Reese – Like most little brothers, there are times when Reece drives her up the wall and she finds she wants to forget that she dislikes violence just so that she can give him a good slap. She wishes he would think before he acts.
Unnecessary violence – It's unnecessary. All there in the title.
People who pick on those weaker than themselves – There is nothing big or brave about picking on someone who can't defend themselves. It makes people cowards, and cruel in her opinion.
Birds – They have beaks and talons. Plus, the idea of them flapping in her face scares the shit out of her.
White chocolate – It tastes like vomit. It is NOT CHOCOLATE!
Strengths and Weaknesses:
Organised – Leigh likes everything to be in its place, and having worked in a busy hospital, not to mention a prison, she knows how to prioritise her time to get everything done.
Dependable – If Leigh says that she will do something, you can be damn sure she'll do it.
Good liar – Leigh has a great poker face, coming from years of telling patients that it's not as bad as it looks. She's great at reassuring people when the chips are down.
Kind – She's a nice person. She cares about others and wants the best for them.
Great friend – She defends her friends and is a great listener. Travis used to tell her that if she were a guy, she'd be the perfect wingman. She wasn't sure how she felt about him suggesting he use her to pick up other girls, even if it was a joke, but she liked the compliment.
Travis – She wants to hate him, she does. She wants to move on and only focus on the fact he lied to her and used her, but she can't. She still loves him. Leigh finds it's better to ignore it than face the fact she married an Adveni.
Private – Leigh is extremely private, and would rather lie than let others know her darkest secrets. She's used to helping others, but she's not good at letting others help her.
Scared – Leigh is scared pretty much all the time. She's terrified that Travis will find her and that she'll have to deal with everything that happened. She's terrified of something happening to Reece, or Chloe. She's just scared.
Little Self-worth – Leigh doesn't see herself as being worth a lot. One of the things that constantly confuses her was why Travis chose her. She's not particularly pretty, she's not the smartest or the funniest girl. So why? Leigh is much more likely to sacrifice herself over letting someone else take the fall.
General Personality:
Leigh is a typically nice person. She's friendly, kind, organised, everything you would want from a nurse. In fact, at her position in the hospital, she was often requested for the most complicated surgeries. People generally like having her around. She's used to being lost in a crowd of other people more important than herself, so she's sometimes quiet, listening to others instead of being the person to talk.
Not particularly a fan of violence, she understands its value and will accept it when needed. She's still not sure how she feels about the Adveni, knowing her husband was one, but she keeps that to herself. It doesn't matter to her that the Eighth army is filled with people who hate the Adveni, she goes where she's most needed, and right now, it's there.
Leigh is extremely private when it comes to Travis, as she's still not sure how she feels about what he did. She still loves the man he was, but she's terrified that man has gone, and his Adveni side will not be the same. She'd rather not face it at all than realise her marriage was a lie. She doesn't tell many people about her marriage, as it brings up awkward questions, like 'where is he now?' She keeps her wedding and engagement rings on a chain around her neck, and if anyone asks, they belonged to her grandmother.
Are you a Sect Member:
Yes
Name of Sect:
Eighth Army
Rank/Position
Private
Leigh Franks grew up in a busy household. Second child of Chris and Elizabeth Franks, Leigh had an older sister, and by the time she was six, she had two younger siblings, another sister, and a brother.
Life was pretty normal. She went to school, she had friends. All in all, Leigh's life held absolutely nothing of note. She always found herself taking care of her younger siblings, and by the time Leigh was graduating from high school, she'd decided on a life in medicine.
She didn't have the grades to become a doctor, but she did have the intelligence and dedication to become a nurse. She graduated from college and got a good position as a scrub nurse at a hospital outside of New York.
When a massive law suit hit the hospital, they saw massive cuts, and nurses were one of the first groups to go. With a couple of dozen nurses suddenly snapping up jobs beneath their station, at age 25, Leigh took a job at a penitentiary.
After six months on probation, she had to go through three months of training to take up the position. While her position would still be that of a nurse, she needed to be trained as a guard in case of a widespread incident. It was while she was in training that Leigh met Travis Delaney.
Travis was the guard assigned to train her, and over the three months, they spent so much time together that it was impossible not to feel the bond. Travis was attractive and intelligent. He was strong, confident, and made the girl used to being surrounded by people, feel like the only person in the world.
Leigh longed for Travis to ask her out, but despite flirting almost constantly, he didn't make a move. The entire three months, he said goodnight at the end of their training, and they went on their way.
It was a month after her training finished that Leigh received a text message, asking her to meet him. Apparently, he'd been worried about people thinking he passed her due to personal favouritism.
After that, she and Travis only became closer. Travis didn't have any family, and he always told her that she was all he needed. It was flattering, being the only person he cared about.
He proposed on her 27th birthday, just nine months after they started dating, and they were married less than six months later.
While working in the prison, Leigh found herself able to help prisoners, not just with their medical needs, but also with someone to talk to. She knew a lot of the prisoners that came through the infirmary, but none resonated with her like the O'Kelle twins. Brandon was the first through the prison. Two stints. With his condition, she had to see him every day to give him his medicine. Benjamin, on the other hand, was much more painful for Leigh. Seeing such a nice, bright, polite, and harmless man repeatedly submitted to such treatment by a few of the other prisoners broke her heart. But despite passing on her concerns to the head guards, there was little she could do except treat him after the attacks.
Leigh started to become broody. Both her sisters had children, and she wanted a baby. Things were better than ever with Travis, and when she broached the subject, he was happy at the idea. At least, she believed he was.
After five months of trying with no luck, Travis agreed that they would get tested. She wasn't there when he went to the doctor, but he came back withe all the test results showing a clean bill of health and working equipment. Leigh was also tested, and they said nothing was wrong, but they still couldn't get pregnant. On their salary, and with their insurance, IVF wasn't an option. Leigh considered adoption, but Travis wouldn't hear of it. She blamed herself, since Travis repeatedly showed up with test results showing he was fine.
It was only when the invasion started that she found out the truth. Travis admitted what he was as they watched the President's execution broadcasting across all channels. He was an Adveni, sent to Earth to examine the use of the human penitentiary system.
He told her he loved her, handed her registration papers he'd organised for her, and then he was gone. He joined the war with the rest of his race, leaving Leigh behind.
Leigh was determined not to be in the same place if Travis came looking for her after the war. She paid for passage with a group traveling across the country. She spent eighteen months living in a camper van when one of the guys, Reece, heard about the Eighth Army in Adlai. Apparently it was an Adveni hotspot, and he wanted to join the fight.
She certainly didn't want to go to an Adveni hotspot, but Reese was convincing. The Eighth would certainly need nurses, and she could do some good again instead of living in hiding.
They arrived in Adlai just over a month ago, and recently joined up with the Eighth Army, where Leigh has now started helping out as a nurse.
QUOTE
----------
The Human behind the Human
Name:
Chele
Gender:
female
Age:
28
How you found us:
Any Previous Characters: