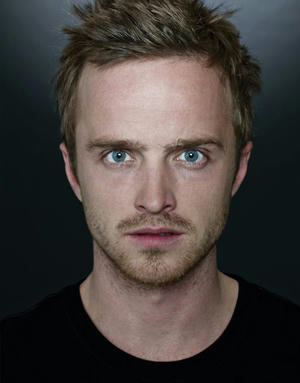 SEAMUS HARDWICK
The Human Registry
Name:
Seamus Hardwick
Age:
27 years
Birthday:
February 19
Prior Occupation:
Pharmacist
Current Status:
Unregistered
Registration Number:
N/A
Level of Education:
College degree
Father:
Mason Hardwick
Mother:
Simone Hardwick
Children:
None
Siblings:
Wade Hardwick (17 yrs) and Nick Hardwick (20)
Height:
5'6
Hair Colour:
Dark brown
Eye Colour:
Blue
Playby:
Aaron Paul
Likes and Dislikes:
✖ Big crowds that bring anonymity
✖ Smoking, it keeps him calm and sane
✖ Music: dubstep mostly
✖ Chemistry: drugs and sex
✖ The old arcade in Northfeld's mall
✖ Dealing with new people and new faces
✖ Pissy, secondhand drugs: prefers his own shit
✖ Striking deals, he's good at cooking, not marketing
✖ Violence: at least when he's the punching bag
✖ Being confronted with any of his lies
Strengths and Weaknesses:
- Extremely good at cooking meth
- Can spot a lie from a mile away
- Not quick with trusting people
- He's fucking terrible with names
- Literally can't work without music
- Shows signs of a compulsive liar
General Personality:
Seamus is, to put it bluntly, one of the most skittish people you'll ever come across. Having never been particularly comfortable around people, the Adveni invasion pretty much sent Seamus off the charts. He's about as paranoid as he'll ever get, always worrying that someone is on to him or his business. Trust doesn't come easy for him and while meeting new faces is a given in the drug business, he'd rather rely on people he's dealt with in the past. Seamus isn't the kind of guy to go outside his comfort zone and while his paranoia often keeps him out of trouble, there are times when he'll act first and think about the consequences of his actions first afterwards. This mostly revolves around the countless of lies that he's told through the years. Seamus shows, to word his condition in a medical term, signs of being a compulsive liar.
Are you a Sect Member:
No
Name of Sect:
Rank/Position:
As far as Seamus is concerned, there was never a 'happily ever after' in his family. Bringing three kids into a shitty world in the run-down part of Adlai, Simone and Mason would often argue and bicker about the most meaningless things. At the age of 11, his youngest brother only a year old at the time, his father walked out on the family to live with his lover after admitting that he was gay. Embarassed, Seamus started making up lies about his father serving in the military (among countless other lies) to explain his father's sudden disappearance to his friends.
Simone struggled to stay on her feet but somehow managed to keep the household intact. After two years, Mason showed up on their doorstep again and explained that he'd gotten married and that he and his husband had adopted a child but that they wanted to become a part of the family again. In school, Seamus world suddenly came crashing down as the whole neighbourhood learned that Mason had never been in the military or died in a car crash but that he'd walked out on the family.
Seamus had to suffer through day after day of being made fun of because of his dad being married to another man, and it didn't take long before the women in the neighbourhood started talking. Simone never seemed to care, and if she did she never let it show. Instead she let them gossip and laugh behind her back. Seamus was never able to quite swallow his pride, and slowly his hatred for both of his parents started to grow. Even more so when his mother, who worked as a teacher at the same school as the one where Seamus was enrolled, thought it appropriate to start dating one of his classmates.
As Seamus shame kept mounting, he focused solely on himself and started pushing his family away. Working hard in school, he met a girl who hoooked him up with a friend of hers who sold drugs. Eventually he was able to score his college degree and land a job as a pharmacist, and as he did he began to sink deeper and deeper into a life that consisted of partying, sex and drugs. After a while, Seamus started smuggling out pain killers and the like. He was caught red-handed and fired only a week before the invasion.
Seamus and his family survived the war, and once it was over he went to live in his father's basement as it was the only viable option left for him now that he stood without a job and any way to support himself. (At least that's what he keeps telling himself.) Dedicating his knowledge about medicine and chemistry into something that would serve him better, he started cooking meth and with time he became extremely good at it. Distributing the meth for cheap money, Seamus was able to land a deal with the Chemical Cartel to supply them with his drugs instead so that they could sell it for him and split the profit.
Seamus has cooked meth for the Cartel ever since and is moderately happy with his life. Recently he's started working on a way to improve the chemical kick while attempting to make the meth both tasteless and scentless. He still lives in his fathers basement.
----------
The Human behind the Human
Name:
Cizzler
Gender:
Female
Age:
21
How you found us:
bah
Any Previous Characters:
tsk