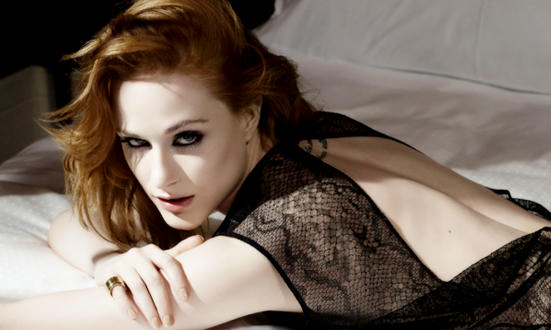 CAMILLE ARCENEAU
The Human Registry
Name:
Camille Arceneau
Age:
23 years old
Birthday:
June 8
Prior Occupation:
Never had a proper job
Current Status:
Registered/owned
Registration Number:
HD9110ZS10
Level of Education:
High school graduate only
Father:
Drew Arceneau
Mother:
Haley Arceneau
Children:
Not able to conceive
Siblings:
Two younger sisters
Height:
5'6
Hair Colour:
Fake red
Eye Colour:
Blue
Playby:
Evan Rachel Wood
Likes and Dislikes:
- Walking barefeet
- Rain: best weather
- Tattoos
- Sleeping in
- Singing
- Cardigans
- Everything that's sticky
- The sick ideal of a perfect woman
- Certain smells: sweat, for exmaple
- Cold showers
- Munching and slurping
Strengths and Weaknesses:
- Gives great massages
- Bendy, limber and quick on her feet
- Can often talk her way out of trouble
- Doesn't care about pride/integrity
- Feels like she owes her life to Adrian
- Cannot conceive a child, she hates it
- Migraine: gets really bad headaches
- Rarely ever lets herself have anything
General Personality:
While Camille does not appreciate the place she's in nor likes the people she has to surround herself with, she's learned to cope with it and to keep her mouth shut. Rather than offer the Adveni spiteful words, she gives them a warm smile and coy words. The person she is and the person she's showing off are completely different. She's simply adapted and learned that its easier to survive rather than try to fight a losing battle. In truth Camille hates her life and some days she hates herself for putting up with her situation, but she never lets it show. She knows better than to let others learn of her weaknesses and flaws. She also knows that the wrong move could potentially kill her and so she rarely ever gets personally involved with anyone. The less people know about her, the better.
Are you a Sect Member:
No
Name of Sect:Rank/Position:
Camille was the firstborn child in the family by 7 years. Being the oldest growing up, she was the sister in a poor family that had little money meant that she had to grow up fast and help her mother out at home. Even more so when her father hurt himself at work and lost his job. Living on her mother's salary was no easy feat, especially as she only worked as a cleaner and thus didn't earn much. Camille's father got out when he could, divorcing her mother and moving in with a new woman only half a month later.
Camille understood what was going on but she always found herself snorting when their mother brought home strange men and told her to go and play with her sisters, keep them occupied. Next day, they'd have a little more money than usual and sometimes Haley would give them presents. Camille always sold them to some guy at school who had a brother who played on the other side of the law. While she understood their mothers need to care for them, she didn't want any gifts.
School never mattered much to Camille but she dragged her way through every week, always looking forward to the weekend as it was the time when they got to live with their dad and his new girlfriend. She didn't like her very much, but that she got to spend time with her father was really all that mattered. It was much better than that pissy little hole they called home. It only got worse. Their mother kept bringing home men, occasionally one would stick around long enough for Haley to call them her boyfriend.
At the age of 19, not long after graduating high school, Camille packed a backpack and left home. This after Haley's current boyfriend started to hit on her. She never looked back, or even considered going home. Camille spent almost two years on the street before the Adveni revealed themselves. The war, while long and hard, didn't affect Camille. She had nobody to lose. Nobody she cared for. She survived the war by keeping her head down and grabbing food where she could get it.
Shortly after the end of the war, Camille was picked up from the streets by a man named Chow. After finding out that she was unregistered, he promised to get her paper if he came to work for her. Camille didn't know quite what she was getting herself into when she accepted. Before she knew it she was a registered drysta, owned by Chow and forced to work at his establishment, a brothel called Zselket's.
Struggling to fit in, Camille was forced to take more than one beating before she understood her place. There was nowhere to run. So she watched and learned from the other girls. One day she met a peculiar man named Adrian, who treated her better than most who paid for her company. He returned, time and time again and soon became her regular. In a world of fear, he became her pillar of support.
When Chow suddenly got sent back to his own planet and Zselket's began to trade owners, not only once but three times, Camille began to fear for her safety and started wondering just where she would end up. She was surprised when she learned that the establishment's newest owner was someone she knew very well: Adrian Dale. During the first month, Camille found herself in bed with their new owner on several occasions. She soon found out that she was pregnant. When she told Adrian, he decided to take the child away from her: as well as her ability to ever get pregnant again.
Even so, she's never strayed from his side. Camille recovered and as of today she's the go-to girl when someone in Zselket's has a problem that they can't talk to Adrian about. She's also the one who takes care of all the new girls that come in, and that teaches them how the world they live in works.
----------
The Human behind the Human
Name:
CIZZLAH
Gender:
Female
Age:
Too old
How you found us:
</3
Any Previous Characters:
DYING