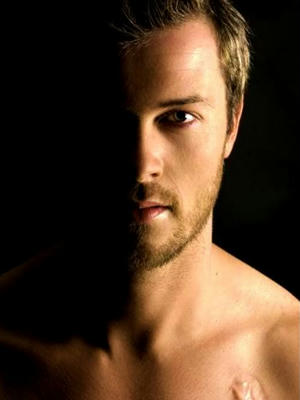 RYAN COLT
The Human Registry
Name:
Ryan Colt
Nickname:
Ryan
Age:
29 yrs
Birthday:
November 13
Prior Occupation:
Firefighter
Current Status:
Registered unowned
Registration Number:
HC8446TS30
Level of Education:
College degree
Father:
Dylan Colt
Mother:
Vanessa Colt
Children:
None as of yet
Siblings:
Gabriel, Mia and Carter Colt
Height:
5'9
Hair Colour:
Brown
Eye Colour:
Green
Playby:
Dan Feuerriegel
Likes and Dislikes:
Drawing - he's a bit of an artist, this one
Books - a good way to pass time, he loves poems
Writing - be it poems, thoughts or anything else
People - most of the time he likes them, not always
The McAllisters - he truly hates them
Lyndbury - he longs to taste freedom
Dogs - he's got a deep rooted fear of them
Strengths and Weaknesses:
Loyal to the McAllisters - nothing can sway him
A will to live - he wants to live badly and thus fears death
Great endurance - physically, not mentally
Narrow-minded - can rarely see another way out
Slight anger issues - makes him unpredictable at times
Filled with guilt - he's done a lot of bad things
General Personality:
No matter what people say about him Ryan has a good heart, and good intentions. He's a sweet guy who enjoys literature, particularly reading and understanding poems, and who likes having long conversations with people he just met. The thing is, Ryan has buried himself and his own needs for the sake of his sister's well-being. He'll do anything to make sure that she is safe, something that is often taken advantage of by the McAllisters. More often than not he finds himself bossed around and bullied by them, only to be forced to do their dirty work. Ryan doesn't enjoy being their puppet but he always does what he's told for his sisters and his sake. This has led a lot of people to think that he's the bad guy when, in fact, that couldn't be farther from the truth.
Are you a Sect Member:
No
If you answered 'Yes' to the previous question, please answer the next two questions, if you answered 'No', please continue to the next section.
Name of Sect:Rank/Position:
Born in Phoenix, Arizona, Ryan was the second of four kids of Dylan and Vanessa Colt. Raised in the ghetto he quickly learned just how cold and cruel the world could be. Luckily his older brother, Gabriel, was always there to pick him back up when some kids beat him up and took his allowance or tried to force him to do things he didn't want to do. When their little sister, Mia, grew up the two brothers both became very protective of her instead and in time it was turned towards their youngest, Carter.
Despite spending some months without proper food on the table, and the occasional beating from some of the neighbourhood gangs that roamed the streets, the kids did alright. They all did good in school, working hard to get scholarships and be able to get education and good jobs. At the end of Ryan's second year in College, he came home to find out that their home had been broken into and that his mother had been shot by the burglar. The months that followed were hard on the whole family but they stayed strong.
Graduating from College, Ryan became a firefighter while Gabriel became a teacher, Mia started competing professionally in volleyball while the youngest, Carter, stayed home with their father. Eventually Ryan was able to convince their father and Carter to move out of the ghetto and come live with him in the suburbs instead. Life was going well for him, and for his family. He even met a nice girl who he was planning on proposing to. But before that happened the Advena made their invasion official.
Ryan and his family all survived the first waves but in the process their home was completely destroyed. Forced to move on they packed their bags with their most important possessions before taking a car and driving aimlessly around Arizona, hoping that the war would end. During the year they spent trying to outlast the war, constantly on the run from the Advena, their father died.
The four siblings moved onto Adlai, where they hid until the end of the war. Disliking the idea of registering they kept their heads low and did what they could to survive. Eventually the Advena knocked on their door, bringing all four of them to Lyndbury for being unregistered. For the first month or so they rarely ever left the cell that they had claimed their own, all the while waiting to be sent to the yard and sold. That day didn't come.
Instead the siblings became aquainted with Janus and Shawn McAllister. The two brothers extended their hands, which would provide security, in exchange for the three brothers' services. They accepted without really knowing what they were getting themselves into. The first time Janus asked Ryan to rough up another inmate, Ryan refused and immediately decided to back away from the McAllister brothers. Trying to get himself, Gabriel, Carter and Mia out of the McAllisters claws was a mistake that got Gabriel killed.
After their brothers death, Ryan, Carter and Mia sunk deeper into the swamp that they had stepped into. Shawn quickly claimed Mia as his own and using her as leverage the brothers turned Ryan into a good little soldier. Even now, after spending more than two years in Lyndbury, none of the remaining three siblings have been passed onto the yard and sold as Dreta. They remain in the hands of the McAllisters, who are now known as the rulers of Lyndbury.
----------
The Human behind the Human
Name:
Ciz
Gender:
Female
Age:
20 yrs
How you found us:
Derp
Any Previous Characters:
9 others!