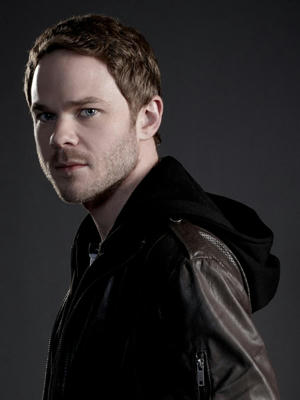 ROBIN NEWHAM
The Basic Information
Human Assimilated Name:
Robin Newham
Adveni Name:
Rotke Jakma
Age:
24 years old
Birthday:
March 10
Registration Number:
ATZ903T553
Occupation:
Information/communication expert
Level of Education:
Engineering and languages
Father:
Vealoc
Mother:
Maika
Children:
None
Siblings:
None
Height:
5'9
Hair Colour:
Brown
Eye Colour:
Blue
Nsiloq Tattoo:
Blue
Playby:
Shawn Ashmore
Likes and Dislikes:
- Music: best human invention, ever!
- Sitting at his computer, doing what he does best
- Games: he adores pacman and other ones
- Energy drinks: absolutely abuses them
- Learning new ways to communicate
- Any physical labor
- Small-minded people
- Anyone touching his things without permission
- Clubbing, drinking, social events and the like
- Any and all executions/humiliating people
Strengths and Weaknesses:
- Absorbs information really fast
- Enthusiastic and committed
- Respects his superiors
- Considered a genius: high IQ
- Has a big mouth, sometimes talks too much
- Can rarely focus on several things at once
- Doesn't work well with others: only work-related
- A little bit of a rule-bender, thinks nothing is personal
General Personality:
Robin is not the most subtle person you'll meet. He'll speak his mind whether its good or bad. More often than not that has made most Advena, and people in general, look upon him with dislike. It's not that he has a dislikable personality, he just can't keep his thoughts to himself. It's not rare to see him talking to himself when he's working as he feels like it helps his process of thought. Some would say that Robin talks too much, and it's true: he has a hard time shutting up sometimes. That said, he wouldn't outright disrespect his superiors nor disobey an order. Despite everything, Robin is good at his job. That's something everyone can appreciate. He's both curious, and always eager to learn. Another peculiar thing about him is that he treats humans as equals, a trait not all too common in an Adveni. And he does it because he sees no need to belittle them and not for any other reason. He actually thinks they have a lot to learn from them.
Thoughts on Earth:
It wouldn't really be anything without its inhabitants.
Thoughts on Humans:
He finds them fascinating and are very interested in their culture. He's particularly taken by their endless stream of music, movies and other media related products. Given the chance he would like to learn more about them and the way they lived before the Adveni butted into their lives.
Born from a pairing, Robin was never supposed to know who his parents were (though he found that out later anyway). He was sent to a woman called Maika who worked on a ship named the Dravtzelik where he spent most of his childhood. The big ship became his home and he explored every corner and nook of it, often finding himself in trouble with some of the engineers for snooping around. That never swayed him as he sought to learn everything there was to know about the ship he lived on.
It was at the age of 10 that his real training began. Upon finding himself in the command center of the ship, Robin discovered what it meant to be in charge of the communication section. He decided then and there that it was what he wanted to be when he came of age and since then, that's the goal he's been aiming for. At the age of 19, he knew more than those twice his age and had an incredible knowledge about anything involving computer tech, communication and languages.
There was only one thing that kept him from being granted a position as a communication officer. His Nsiloq. He'd yet to get it. Having always been put off after being told of how painful it was, Robin had found himself hesitating to get it. However, finding no way to prolong it any further he took a seat in the chair a couple of months before his 20th birthday. He managed to get to blue before the pain sent his head spinning and he called for them to stop.
Earning a position on a new ship called the Ovtzelik, Robin worked as their communication expert for a couple of years before the ship finally set its sights on Earth: the new planet that they'd recently conquered. Upon arriving in September 2014, he spent a couple of months in the city before deciding that he wanted to stay and learn more about the humans and their unique culture. Since then he's set up a working station in 201 Park Street, where he finds whatever intel is asked for, all the while looking to intercepting all and any messages sent across the planet, and to deliver messages to their Tzelik's and their home planet.
----------
The Human behind the Adveni
Name:
Cizzler
Gender:
Female
Age:
523 character years
How you found us:
Oh please
Any Previous Characters:
Mhm!