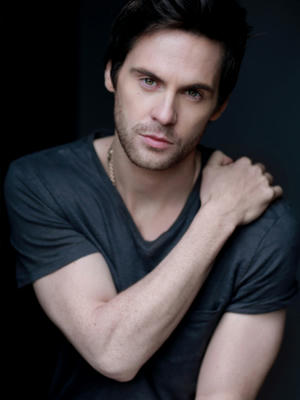 BRADLEY REEVES
The Human Registry
Name:
Bradley Reeves
Age:
32 yrs
Birthday:
July 17
Prior Occupation:
Security guard
Current Status:
Unregistered human
Registration Number:
N/A
Level of Education:
High School dropout
Father:
Conrad Reeves
Mother:
Elle Reeves
Children:
None
Siblings:
Todd and Alice Reeves
Height:
5'10
Hair Colour:
Brown
Eye Colour:
Hazel
Playby:
Tom Riley
Likes and Dislikes:
- Baseball: watching and playing
- Target practice is always enjoyable
- Alcohol, but only if its good
- Making life miserable for the Adveni
- The Adveni
- Adveni sympathizers
- Getting called out
- Reading and the like
Strengths and Weaknesses:
- Knows the city very well
- Can handle himself in combat
- Always strives to improve
- Devoted to the cause
- Dyslexia, a sensitive topic
- He's a big, bad bully
- Very strong opinions
- 'Violence solves problems' attitude
General Personality:
Reeves is what most people would call a free spirit. He doesn't like having anything enforced on him which is a big reason to why he hates the Adveni as much as he does. The hard, cold truth is that if the Adveni weren't around he would just find something else to hate. Before the Adveni he loathed the government, the fact that some hotshot didn't think him eligible to become a police officer because he was too unpredictable and prone to violence. Reeves is fierce and doesn't take kindly to bullshit. He goes by the belief that when words can't solve the problem, violence can and he's very prone to using his fists. To top thing off he's rude, particularly towards women who he'll have on trouble objectifying. Don't worry about trying to get on his good side because Reeves is grouchy and will spit insults even on his best days.
Are you a Sect Member:
Yes
Name of Sect:
Eighth Army
Rank/Position
Sergeant
Growing up Reeves was left to take care of himself as his parents didn't care about their children beyond making sure that they were fed, clothed and had acceptable grades in school. Being the 'weak link' with lacking grades he suffered his parents disappointment and had to listen to daily speeches of how important it was to make sure you got an education and how he'd end up a nobody if he didn't improve drastically. Beyond that all his parents cared about was their own jobs.
For Reeves, growing up in a home where showing affection and love for someone else was about as rare as finding a four-leaf clover shaped him into the person he is today. Pushing to be better and stronger, he suffered through school and after that college all the while letting his anger and frustration of not being able to chose what he wanted to do with his life build up. It was first after he was accepted to the police academy and then kicked off the program for his lack of communication and his selfish acts that he started falling down the spiral.
With no job and no idea what to do now that he'd failed to become a police officer, Reeves sought out the next best thing and landed a job at a security firm. Working as a security guard gave him somewhere to channel his anger: namely onto people. Throughout his career as a security guard he used more violence than what was called for, calling people names and doing as he pleased. Surrounded by colleagues who urged him on Reeves quickly realised just how good it felt to act out instead of supressing what he felt and thought.
It was with the invasion that Reeves anger was directed at a new target. With his home in ruins and no job to go back to he left Chicago and headed towards the coast. Upon finding Adlai he quickly joined the sect that would allow him to act out against the Adveni, the Eighth Army. Reeves attitude never wavered during all this time and even after becoming a Belsa he kept badmouthing the people around him and in particular the aliens who invaded their planet. How he managed to become a Sergeant is a mystery to most who've met him but nobody can deny that he's good at killing Adveni.
----------
The Human behind the Human
Name:
Cizzler
Gender:
Fem
Age:
22 still, yup!
How you found us:
Why shouldn't you write with a broken pencil?
Any Previous Characters:
Because it's pointless!