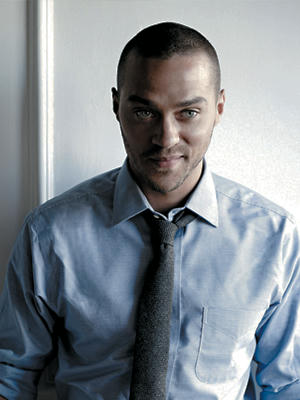 ABRAHAM CROSS
The Basic Information
Human Assimilated Name:
Abraham Cross
Adveni Name:
Ezhret Cavaal
Age:
30 yrs
Birthday:
31st of October, 1985
Registration Number:
AAG852T440
Occupation:
Attending at Park Street Hospital
Level of Education:
Basic Agrah training
Trained as a field medic
Medical degree, specialized cardio
Father:
Sceptri Cavaal
Mother:
Q'tesh Sceptri Cavaal
Children:
Uh, none as of yet
Siblings:
None that he knows of
Height:
6'1
Hair Colour:
Black, buzzcut
Eye Colour:
Green-blue
Nsiloq Tattoo:
Blue
Playby:
Jesse Williams
Likes and Dislikes:
- Documenting his life, including his work cases. He utilizes it as a means to clear his head when it gets too noisy up there. You could say that it's a way for him to process things and continue to move forward.
- Intrigued by things he doesn't understand, and will always strive to do so.
- Humans, they are quite fascinating when you look at all they've accomplished.
- Karaoke. Yeah, he's a big fan and usually enjoys the more upbeat songs.
- A massage. There's no better way to help him relax, and he gives as good as he gets.
- He enjoys going out for a run every morning as it helps him start the day off right.
- Spiders. He can handle blood and guts just fine but spiders? Hell no.
- Does not necessarily think that violence and war can solve any or all disputes.
- Gets motion sickness quite easily and really, really hates the Tzeliks.
- He can't sleep if he's not wearing his PJ's. No, really, he gets cold easily.
- Not very fond of being interrupted on the few days that he takes off work.
Strengths and Weaknesses:
- Opportunist, if he sees an opportunity he will always seize it.
- Tries very hard to not mix his work with his personal life; that always ends badly.
- Extremely intelligent, was always ahead in all of his classes.
- Is in posession of an expert memory that serves him very well.
- Calm under pressure; that's not to say he appreciates it.
- Not even the slightest interested in reproducing, which he's hounded for.
- Audacious and bold in the way he always speaks his mind and expresses his opinions.
- Judgmental in the way he sees the different military branches and other occupations.
- Overemotional but he hides it through acting overambitious, proud and being kind of an ass.
General Personality:
Being acutely aware of how the Adveni view weakness Abraham is very specific in the way he acts around people. He's really quite a caring guy, which is why he decided to become a doctor, but he hides it behind a facade. You mess up on the job or hurting one of his patients, and he will give you the scolding of the year and call you out for being incompetent, for not being on his level. Why? Because he can't outright say what he thinks without looking weak. Or so he thinks.
As mentioned, he's really a caring guy. It's why he takes such care in his line of work, documenting everything he does so that he can learn from the mistakes that are made. Not only that but Abraham has attitude. He'll tell you what's on his mind and what he thinks about things, which sometimes can make him sound a little rude or make him out to seem like an asshole. For the most part, though, his thoughts are sound. It's just that a lot of people often don't agree with him on that particular point.
Thoughts on Earth:
Abraham is a big nature guy. He finds it very refreshing from the life in the city. It's why he's very fond of spending time in Juliette Park. He's also quite fond of going hiking in the forests outside of Adlai. It takes a little time to get there, of course, but it's always worth the trip.
Thoughts on Humans:
Unlike a lot of his co-workers and fellow Adveni, Abraham is willing to learn from the humans. He actually thinks they've come up with a lot of fascinating tools and that they have many interesting ideas. He's not a god with technology or a scientist but as a doctor he's read up on a lot of the information that's become available to the Adveni after taking over Earth.
Honestly, if you ask Abraham, he had a very average childhood. Conceived through tletonise he was placed in a group home where he was then raised. At the age of five he had an accident that ended with his head getting cracked open. He's got a scar to remember it by but that's about it. A good thing too, as one of his mates often tell him, as it would have been an awful waste for that beautiful head of his to be damaged before he'd been able to put it to good use.
He's certainly tried.
As Abraham got older he started to get ahead in all of his classes. It didn't take long for his teachers to notice and after that it was decided that he needed something a little more challenging. Continuing to push himself, he passed his Agrah training only to go on and work towards becoming a doctor. His intention was never to be a soldier. Instead, he wanted to be a healer.
To maximise his training Abraham went on to become a field medic, spending two years gathering valuable experience in the field along his fellow Adveni, before he opted out of it and continued his real education. It took him years to succeed but after a lot of long nights of studying and endless hours of lecture he finally made it. It took Abraham another year to decide that he wanted to specialize in cardio.
Since then Abraham has saved countless of lives through carefully tailored techniques and a pair of steady hands. As such it seemed a natural thing for him to go to Earth shortly after the beginning of the war, as it was where he'd be able to help those in need. For a brief period of time Abraham got to go back out into the field before he was finally pulled off and placed in the hospital of a city called Adlai which had already been secure. Abraham has been there ever since.
QUOTE

Cute cat distraction didn't work, maybe this will!
----------
The Human behind the Adveni
Name:
Cizzler
Gender:
Female
Age:
24 yrs