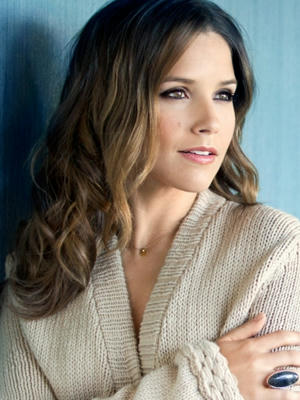 ASHLEY MONROE
The Human Registry
Name:
Ashley Monroe
Age:
25 years
Birthday:
April 19
Prior Occupation:
Small-time photographer
Current Status:
Registered
Registration Number:
HS8933ZS10
Level of Education:
College degree
Father:
Brandon Monroe
Mother:
Christa Monroe
Children:
None
Siblings:
Leah Monroe
Height:
5'4
Hair Colour:
Dark brown
Eye Colour:
Hazel
Playby:
Sophia Bush
Likes and Dislikes:
✖ Photography, it's a big hobby of hers
✖ Shopping, even if only window shopping
✖ Coffee, coffee and coffee!
✖ Spending time with her friends
✖ God: she's a believer, but not to the extreme
✖ Animals: allergic to most of them
✖ Big crowds, she can handle them but dislikes them
✖ Alarm clocks: whoever thought of them can burn
✖ Close-minded and disrespectful people
✖ The smell of cigarette smoke
Strengths and Weaknesses:
- Systematic and organized at work
- Hard-working: learned the hard way
- Loves living, and not afraid to show it
- Good at patching things up: clothes, toys etc.
- Patriotism: loves her country and its people
- Suffers from asthma due to her allergy
- Tires easily, takes naps in the middle of the day
- Has a soft spot for those in need
- Sometimes lets things get too personal
General Personality:
Ashley is an optimistic person. Where others think that the world have gone to shit, she sees everything that is still beautiful in the world and she also fights to preserve that. She's got a very positive attitude, an open mind and a warm heart. After going through some hard years, she's learned to appreciate life and to live every day to the fullest. She loves seeing the people around her smile but she's not naïve: she knows that terrible things happen every day. Ashley dedicates a lot of her time to making the people around her feel good and that includes listening if they need someone to rant with, or offer a shoulder to lean against if they need to cry. As for the Adveni? Let's just say they have planted a seed of deep-rooted fear in her.
Are you a Sect Member:
No
Name of Sect:
Rank/Position
Ashley was born a month earlier than expected, which left her to spend her first couple of months in life in the hospital together with her parents who were closely keeping watch over her as she grew into a strong, healthy little girl. Her childhood years were uneventful and calm. At the age of seven, she was diagnosed with cancer. Ashley didn't let it stop her. She fell down a couple of times and hurt herself, but always got back up, smiling and laughing. However, as the cancer grew more aggressive Ashley found herself hospitalized. Nothing they did seemed to help, and for a long time things were looking dark for the family. During this time, her big sister Leah would be there to pick her up and hold her until she stopped crying. And then, finally, the treatments started to help. Ashley began to get better.
At the age of 11, Ashley was finally deemed healthy and her cancer considered a memory of the past. For the first time, she was able to grow her hair back and go back to school. Slowly but surely life returned to the way it was supposed to be. Ashley's parents were still acting like she was sick and she quickly grew sick of how gently they treated her, as if slightest touch would break her. While not wanting to upset her parents any more than she already had, Leah made her pinky promise to live her life to the fullest as she'd been given a second chance, and to never let anything hold her back.
Finishing high school, Ashley quickly discovered her passion for photography and took it up as a hobby. She went on to college and suffered through the boring lessons while trying to figure out what she wanted in life. She eventually decided that she wanted to see the world and shortly after finishing college she started working in order to save up enough money to go. Before she had a chance to fulfill her dream the Adveni invaded.
Her hometown in California was hit hard, and Ashley watched the places she'd once known burn until there was nothing left. Her father died in the initial bombings. Surviving in the city for about three months, she left together with her sister the moment that their mother passed away after receiving a gunshot wound to her chest. Travelling through the United States, she reached Adlai around the time that the war was deemed to have been won by the Adveni. She was among the first to register together with Leah, and the two opened a small flower shop in St. John's market. She still takes photographs, which she also tries to sell on the market.
----------
The Human behind the Human
Name:
Cizzler
Gender:
Female
Age:
21
How you found us:
THIS IS THE LAST QUESTION NOW.