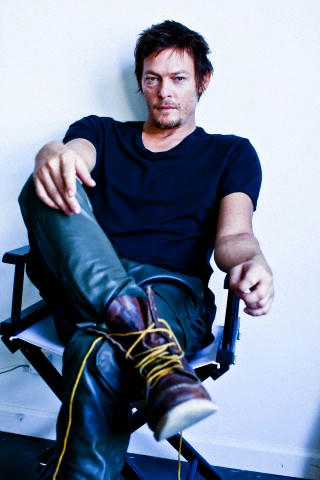 EDWARD KNOX
The Human Registry
Name:
Edward Knox
Nickname:
Knox, sometimes Eddie
Age:
32 years
Birthday:
1st of July
Prior Occupation:
Former pro boxer/VP of an MC club
Current Status:
Registered, in hiding
Registration Number:
HC8214TP58
Level of Education:
High school, pretty much
Father:
Roland Knox (deceased)
Mother:
Gina Knox (deceased)
Children:
Kaylee Knox (deceased)
Siblings:
None
Height:
5'10
Hair Colour:
Brown
Eye Colour:
Blue
Playby:
Norman Reedus
Likes and Dislikes:
- Motorcycles, and anything with an engine
- Drugs, he's been using since he was 22
- Arcade games: used to be a beast at them
- Boxing, he's always enjoyed that, still does
- People who belittle him or disrespect him in any way
- Foreign languages, not being able to understand what's being said
- Cigars, he just doesn't like them but he smokes otherwise
- Being told what to do, and what he can and can't do
Strengths and Weaknesses:
- Good at tracking both people and animals
- Knows what he wants, won't be swayed
- Very dedicated once he has a goal
- Handy, good at crafting things
- Despite being a former addict he's fit and strong
- Believes in 'survival of the fittest'
- Always thinks of himself first
- Drug addict with a gambling problem
- Has very little regard for others
General Personality:
In many ways Knox have been shaped into believing that the strong will survive while the weak perish. Unlike the other fools who've decided to take up arms against the Adveni, he sees no glory in going down in battle or to die for the sake of others. All he cares about is survival. It's not that he has any respect for the Adveni, not more than he has for the humans anyway, it's just that he thinks it's useless to fight when it's obvious that they've come to Earth to stay. Returning to the subject of respect, he expects people to treat him like they want to be treated.
Knox is not your typical nice guy. Through the years he's learned not to take shit from anyone. He doesn't do socializing, not for the sake of it. Instead there's always a need behind his action, and something he wants in return. He knows that friends can be useful but he also knows better than to completely trust them. You could say that Knox works completely off respect. He's nobody's home boy and don't expect him to give you a hand if you have nothing of use to him. In the end, it's his own survival that matters the most.
It's not that Knox is emotionless. He feels, just like most everyone else, it's just that he's learned that if he wants to survive he can't always look out for everyone around him. It's do or die, and in today's world it's the sad truth that the weak will only drag you down and get you killed.
Are you a Sect Member:
No
Name of Sect:Rank/Position:
Knox was always part of the underground life of Adlai. While he went to school, his father made business with some of the biggest criminal families in the city. Once he got out of school, he was able to focus on the thing he enjoyed the most: boxing. At first he was just like any other boxer but as he rose in rank and became a professional, his father decided to put a finger into the games and make use of his sons talent. It took little effort for Roland to corrupt his sons mind and convince Knox to play along. With all of his matches set up beforehand, the name Knox became known in most circles.
At the age of 20 Knox was living the life. He had money and friends. One day someone knocked on his door and once he opened it, he found a little baby girl swept in a blanket. He never found out who'd left the girl there but took her in after reading a note that said it was his child. Knox victories in the ring continued for another year. At that time, people had learned their lesson. Whenever Knox had a match nobody would bet against him. This upset not only his father but also the other high standing families who were making easy money off Knox name. That's when his father got an idea: what if the champion lost?
Knox was opposed to the idea at first. It was ridiculous. He enjoyed his fame, the money and the life he had. There was no need to change that. But Roland, his father, insisted and after being told that nothing would change from losing one match, Knox went along with it. He didn't want to disappoint his father. The match, however, had to be as realistic as possible. As such, Knox was forced to take quite a beating. Losing that game sent him to the hospital, and that night he was told that he'd lost his left eye and that his lunge had been punctured. The doctors told him that he couldn't go back into the ring again. Certainly not to compete.
By the time Knox was back to full health his name had fallen into the shadows, and a new champion had taken up the ring. When he asked his father if he could go back in, Roland told him that he'd outlived his use. Leaving his daughter with his mother Knox spent many months in his garage where he dedicated himself to fix up his buddies old motorcycle. Didn't take long before he bought one himself, and started swinging around town with his friend.
With no glory left to achieve in the ring, Knox was left to live his own life. His father wasn't very interested in what he was doing so long as he could support himself. It was around that time that Knox joined an MC club together with his friend and started dealing more directly with criminal activities. At first he didn't do much more than deal to kids and whoever could afford it, but with time he became an addict himself (while searching for the adrenaline kick he always got in a match).
Knox got deeper and deeper into trouble with his MC crew and shortly after being promoted to VP his father passed away. Taking over all his fathers connections, Knox brought the club closer to the top and settled deal between them and some of the richest families in Adlai. Still an addict, Knox struggled to keep in touch with his beloved daughter and his loyalty to the club. Didn't take long before he dug himself a deeper hole. When the club asked him to make someone disappear, he did it without a second thought. Shortly after that he started gambling.
One night - just as he was about to hit rock bottom - his daughter came into his room and asked him to stop what he was doing and just be her daddy again. That was the beginning of a turning point for Knox but before he had a chance to clean his act up the police came knocking on their door. Knox was placed in prison to await a trial. Later on he found out that he'd been ratted out by one of their own members. He was sentenced to prison right around the time the Adveni invaded. Been in prison ever since. About a month after the invasion started, Knox lost contact with his daughter. In the next year he learned that she'd passed away.
Once the dust settled and the war was over, Knox remained in prison. He was deemed too dangerous to let loose, and as such used whatever means necessary to survive on the inside. He became friends with the McAllisters, staying on their good side so that he'd be left to himself. Longing for the outside world, Knox waited for his chance. It arrived in the shape of a group of humans called the Seven Sins, making an attempt at destroying the compound. He escaped from the Lyndbury Compound on October 25, 2014.
QUOTE
Hell hath no fury like a Cizzler scorned. Don't make me!
----------
The Human behind the Human
Name:
Cizzler
Gender:
Female
Age:
21
How you found us:
You found me, sneaky bastards.
Any Previous Characters:
If you can't name them all by now, I'll be disappointed. LET'S HEAR IT! *intent stare* And no cheating!