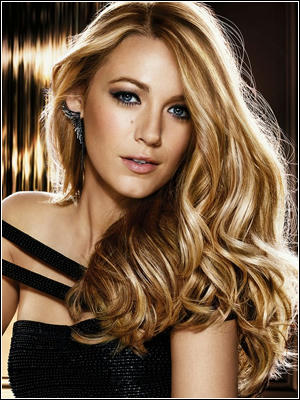 LEXA GOODWIN
The Basic Information
Human Assimilated Name:
Alexandra "Lexa" Goodwin
Adveni Name:
Vicri Shrikara
Age:
29 yrs
Birthday:
November 19, 1986
Registration Number:
ANY863T994
Occupation:
Currently looking for a new, fun job but she's dabbled a lot. She used to work as a Nsiqo, and before that she was into designing clothes for a little while. She even helped make upgrades to the military uniforms. Oh, and she was a pilot for a few years.
Level of Education:
Nhyrahby training
Design/Material research
The Nsiqo program
Father:
Jezk Shrikara
Mother:
Lanuun Shrikara Joma
Children:
One boy, the result of a pairing
Siblings:
E'crar (Eli Fowler) and four more siblings (half)
Height:
5'9
Hair Colour:
Blonde
Eye Colour:
Blue
Nsiloq Tattoo:
Blue
Playby:
Blake Lively
Likes and Dislikes:
- Fashion, jewelry and the like. She puts a lot into her looks, and enjoys being pampered.
- Designing is something she loves. She enjoys making her own clothes, among other things.
- She's very fond of her brother, Eli. He is, and always will be, her closest and best friend.
- Some would say her fascination for human things are unhealthy but she fully disagrees.
- There is little better than people who can genuinely make her laugh and enjoy herself.
- Intimacy; be it touching someone else, holding hands, hugging, kissing or having sex.
- Wet socks. Not to mention walking in wet socks, and they make that squishy sound... Just no.
- Thunderstorms. They're quite beautiful, in a sense, but it doesn't overrule her fear of them.
- Crowded rooms and by that, she means
really
crowded rooms where you can barely move around.
- Ruining a nice dress or a good pair of shoes, she cares very much about her things.
- Inconsiderate lovers. She's not a god damn sex doll, there for your pleasure. Give some back.
- Seeing the people she cares about struggling or hurting. If she can do something to help, she will.
Strengths and Weaknesses:
- While she doesn't have her brother's strength, Lexa's talent lies elsewhere; she's extremely charistmatic.
- She's respectful but she will never, ever, submit herself to worship anybody, or adore the ground you walk on. It doesn't matter who you are or what you've accomplished in your lifetime; Do not think that just because you happened to have done something to stand out, she'll treat you like royalty. She won't. She'll treat you with a modicum respect, as she does everybody, but she will expect the same in return.
- Rarely lets fear stop her from doing what she wants to do; whatever that may be.
- Rather than shy away from public attention she embraces it, she even thrives in it.
- Keeps her own time schedule; is often (though not always, mind) the type of person to show up 'fashionably late'. While most would not find it acceptable her charismatic personality allows her a certain extent of freedom, one she often makes use of.
- Suffers from acute stress disorder (if not PTSD) after going through a traumatic event in her life.
- Can be a bit meddlesome, especially when it comes to the people that she cares about.
- She has a really hard time saying no to temptation, whatever form it comes in. Call it a sin.
General Personality:
Lexa is what people would refer to as a very charming vixen. She's a talker in the sense that she can often times make people come around to her, even if they initially don't like her. Not only is she easy to share a laugh with, she's very open in the way she interacts with others and can go toe to toe with even the sharpest minds; Lexa always tries to stay up to date with the latest news.
What a lot of people don't know is that Lexa is quite fragile, something that only the people closest to her are aware of. She suffers from acute stress disorder after going through an event that ultimately ended her career as a pilot, something that still haunts her today. It's at its worst in the mornings which is why she often passes on scheduling early meetings of any kind.
What Lexa went through haven't only affected her negatively. She's actually of the mindset that she will not let fear keep her from trying out new things or doing what she wants to do. Of course, that also means she has a hard time setting boundaries for herself; like exploring certain parts of the city or saying no to certain things. When temptation calls she can rarely turn it away.
Thoughts on Earth:
It doesn't interest her nearly as much as the cultures and inventions of the humans, but it's quite pretty. She's quite fond of the cute animals and really, the many flowers in their odd shapes and with their unique colors are gorgeous. There's a lot that she likes but again it's not something she would go out and explore the first chance she gets as it doesn't compare to some of her other interests.
Thoughts on Humans:
She couldn't care less about humans per se, she's totally on board with the 'we're better than them' ideals that so many Adveni have, but it's not to the point where she would deliberately stomp on them for the fun of it. That said, she's very much interested in the things humans
do
. Like playing poker! She's very interested in learning how to play that game. Or singing karaoke, that looks like so much fun! Coffee, she's found, is great. She loves it. Yeah.
Lexa had a relatively normal childhood. From birth she was separated from her parents, actually her father probably wasn't even in the picture back then seeing as the two were paired up through the breeding program, and put into a group home with her four year older brother; Eli Fowler. She grew up alongside him and despite everything, he looked after her. He always did.
Where some might feel jealousy towards standing by and watching your sibling excelling at everything while you didn't, Lexa loved him all the more for it. Standing by his side she got to witness him take the world by its horns and make it into his own. Lexa wasn't discouraged, despite knowing that she would never be able to do what Eli did. Instead she saw him as a source of inspiration to try as hard as she could. And she did. Where her brother went into the Tsevstakre program, she wanted to become a pilot.
She succeeded, and made that dream a reality... for a little while.
During one of their regular two-on-two patrols, Lexa and her co-worker were suddenly hit by heavy ground weaponry, used by rebels still inhabiting the rural areas. Her partners plane went up in flames where as she was lucky enough to make it to the ground. Not that Lexa considers herself lucky. She spent four days as a captive by these rebels before she found herself freed by a search and rescue team. She never talks about what happened during those four days and ever since then, she's never flown again. Ever.
Lexa spent some time recuperating from the things that she went through before finally going back to further her education. Having put her life as a pilot on the shelf she turned towards another interest of hers; design. She took advanced classes learning everything that she could, all the while researching more resistant fabrics that would help their military branches out in the field. She was looking to make them more resistant to damage, to be resistant to water and still feel comfortable to wear. Her ambition and designs eventually earned her some credit before she finally quit.
Moving onto the next phase of her life, this time without her brother at her side as he'd gone to infiltrate Earth, Lexa became a Nsiqo. With a designer's mind she created very unique marks on those who asked for her to do their Nsiloq. During this time she also bore a child after being paired, as was her duties.
Lexa didn't have the chance to go to Earth until long after the war had ended. She learned the language as best as she could only to finally find herself in Adlai in the beginning of December, 2014. As such she's hardly had a chance to explore the human world but she's very pleased to be here. Especially as she's now been reunited with her big brother.
----------
The Human behind the Adveni
Name:
Cizzler
Gender:
Female
Age:
24 yrs